Review of "A Day in a Yellow Beat" by Yellow Days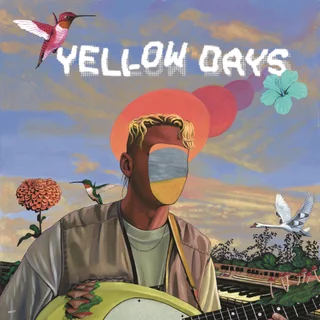 George van den Broek is a 21-year-old song writer who has been writing funk-pop songs since age 17 under the name Yellow Days. Up until September 18 of this year, van den Broek had not released an album since 2017. Gaining more musical knowledge over time, Yellow Days has changed his music style and matured drastically between his 2017 album, "Is Everything Okay In Your World", and now. His goofy attitude and spunky character shines through in his most recent album- "A Day in a Yellow Beat".  
With twenty three tracks and features from different artists, the music that is offered on this upbeat album has many people talking about it. Lover of new music, Charis Philo, speaks highly of the songs on "A Day in a Yellow Beat" when she says, "The song 'Keep Yourself Alive' has a good vibe and is a good song to play while you're driving at night".  
There are many different songs in this album that appeal to a wide span of ages. The upbeat tunes are catchy and make listeners want to dance or simply sing along and groove to the beats. The titles and lyrics of the songs are very positive and uplifting with ideas of freedom and loving life.  If you are somebody who uses music to brighten your own spirits and put yourself in a better mood, Yellow Days' new album is perfect for you. My personal favorite song on the album is called 'Be Free' and it has a wonderful bass line topped with slow melodic vocals. Overall, this album would receive a five star rating from me and is something I will continue to recommend various people to listen to.