Loki: Jet-skis, daggers, and variants now streaming on Disney+
When Loki was first announced back in 2020, it quickly became the most looked
forward to series coming up on Disney's newly announced streaming service, Disney+, and fans could hardly wait. 
After being pushed from its initial release date, Loki premiered on Wednesday, June 9th with nearly a million people tuning in to watch the show. 
And I can't blame them, either. After seeing Loki's character blossom in Thor: Ragnarok, I was one of the million to tune in on its release day. 
From then on out, I tuned into the show every Wednesday during the summer. It didn't matter what was going on, I was going to make time and watch the show. Thankfully, I wasn't working on Wednesdays and the show ended before I headed off to camp, so I was able to finish it out.  
Overall, I think the series turned out great and I'm totally onboard for a season two. Here's why: 
Spoiler-free review: 
I'll admit it, the first episode of Loki was a bit slow. Take this from a person who can't stand slow plots, not wanting any second of the show to be "wasted". But I stuck it out, and I wasn't disappointed.  
The second episode, which premiered the following Wednesday on June 16th, ended with a big plot twist, one that I hadn't even thought about. Of course, after that, I was hooked and couldn't wait until the following week, where I'd undoubtedly curl up under a blanket and watch the third episode. 
"Lamentis" wound up being one of my favorite episodes of the season, introducing us to a new side of Loki and new characters. Honestly, every episode just got better and better. 
The following episode, "The Nexus Event" was another favorite of mine, revealing what happened in the final minutes of "Lamentis" and paving the path for what would go down in the next two episodes. Once again, this episode left off on a bit of a bang.  
The fifth episode, "Journey Into Mystery" was by far a fan favorite, introducing several new characters and providing twists and turns that are signature of Loki. 
Finally, "For All Time. Always." Left fans anxiously waiting for season two. At least, it left me wanting more of Loki and his newfound friends (and enemies). 
All in all, this season was amazing, and I can't wait for the next. 
Overall, the show was and is a solid 9.5/10.  
———————Warning: The following content may contain spoilers——————— 
Spoiler-Review 
I thought I had been excited when I was writing my review on The Falcon and The Winter Soldier but writing about Loki has me flying off the edge of my seat. 
Where do you even start? With Loki? Sylvie? Mobius and his affinity with jet-skis? Croki? 
Loki is by far one of the best shows Marvel has ever released, and it's understandable why.  
It has: 
Solid, relatable characters (sometimes recognizable) who develop over the entire period of the show

 

A balanced mixture of humor and dramatics (with mischief thrown in along the way)

 

A plotline full of twists and turns that's still easy to follow

 

Alligator Loki (Croki)

 
If that's not enough to make you want to binge it on Disney+ right away, then how about this: 
New characters (who are likeable) such as: Sylvie, Mobius, Hunter B-15, Croki, Classic Loki, Boastful Loki, Kid Loki, and Kang

 

New settings that we've never seen before

 

A good plot line that leaves fans on the edge of their seats (episodes two, five, and six take first place in this category)

 
And, to go further into depth with characters, Tom Hiddleston (Loki) and Sophia Di Martino (Sylvie) play their characters effortlessly, allowing for plenty of character development and an interesting personality. The chemistry between the two actors is undeniable, which went a long way in making the series. 
While we all know and love Loki, Sylvie was a breakout fan-favorite, although I think it's safe to call everyone a fan-favorite. From the moment I saw her appear on screen, I knew she was going to be a great character.  
And I was right. Sylvie proved herself to be strong, independent, and likable (I'm choosing to forget about episode six, okay? Everyone has their off days), something that's hard to find when it comes to television.  
And don't even get me started about the supporting characters. 
Considering that everyone knows Owen Wilson, who plays fan-favorite Mobius in the series, not much needs to be said about the character. I mean, it's Owen Wilson, so of course, Mobius has some great punchlines, as well as a dorky and loveable persona. And jet-skis. He has jet-skis, too.  
And the other Loki's… don't even get me started. Classic Loki had an amazing backstory, Kid and Boastful Loki were hilarious, and Croki… Well, have you seen him? He's adorable! 
All in all, Loki's a solid show that I could go on and on talking about. But to spare you guys from reading me ramble on and on about it, go check it out for yourself on Disney+. 
Still not sure if the shows for you? Check out the trailer here! 
___________________________________________________________________________________________ 
Favorite Character: Although I'm a sucker from Crocki, my favorite character, hands down, is Sylvie. While the way the season one left things with she and Loki is a bit up in the air, I can't help but like her as a character. She knows what she wants and she's going to get it, with or without help. But there's a deeper side to her, too, an insecure side. That's the part that got me. You can tell that she's not always 100% and can be irrational, but she has her moments, too. Honestly, she's one of the best characters who've come out of Marvel's shows. 
A character I think could be improved: I don't think a specific character needs "improving", but I'd like to see more of Ravonna. The limited screen time we had with her didn't make her an extremely likable character, especially towards the end, which is a shame since she has so much potential.
Favorite Relationship: Loki and Sylvie, 110%. Look, I know that there's mixed opinions on this everywhere, but I love their dynamic. They have this understanding of each other that freaks them out a bit, which is nice to see. It's also interesting to watch how they develop as characters onscreen. I'm rooting for them, honestly.
Favorite Episode: I'm in love with episodes three and four. Maybe it's because it's jam-packed full of new characters (Croki and Sylvie being top tier), but it could also be how action-packed and emotional they both are. The episodes are some of the strongest out of any Marvel series available.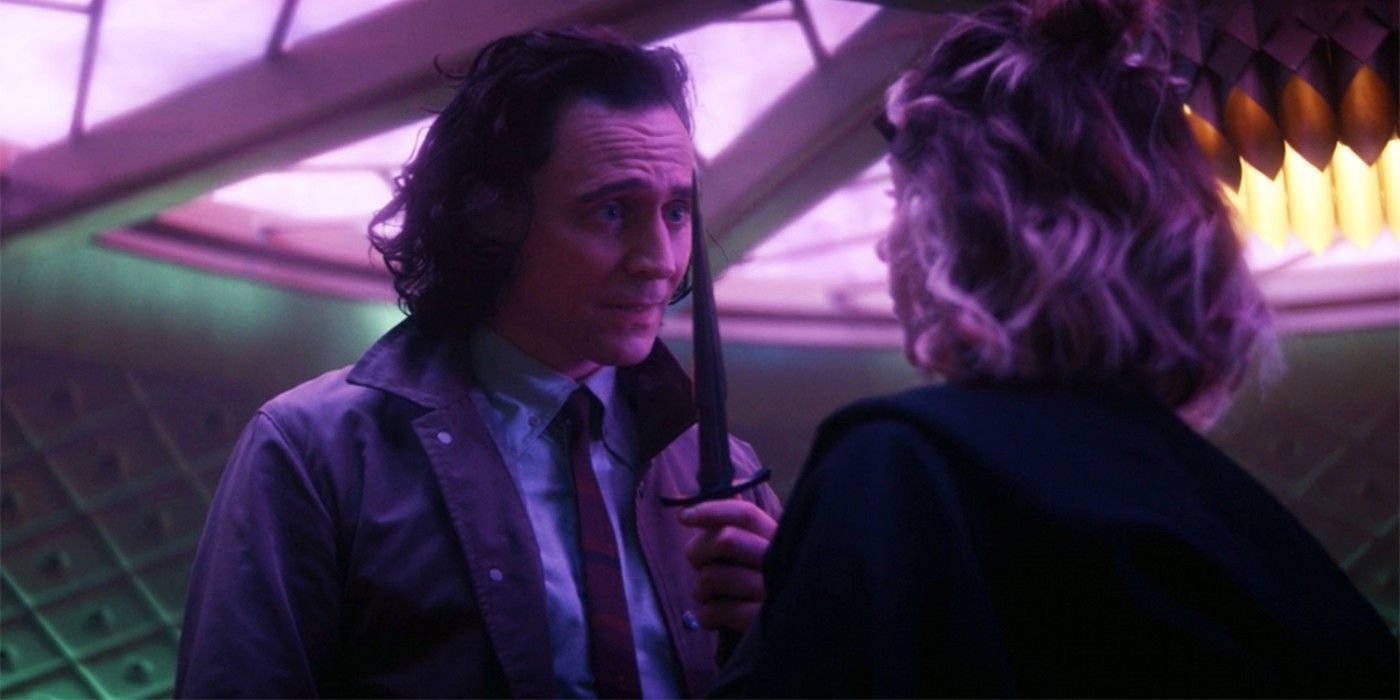 Favorite Scene: I have no specific answer for this, so I'll just so the safe route and say every scene featuring Sylvie, Loki, and Croki.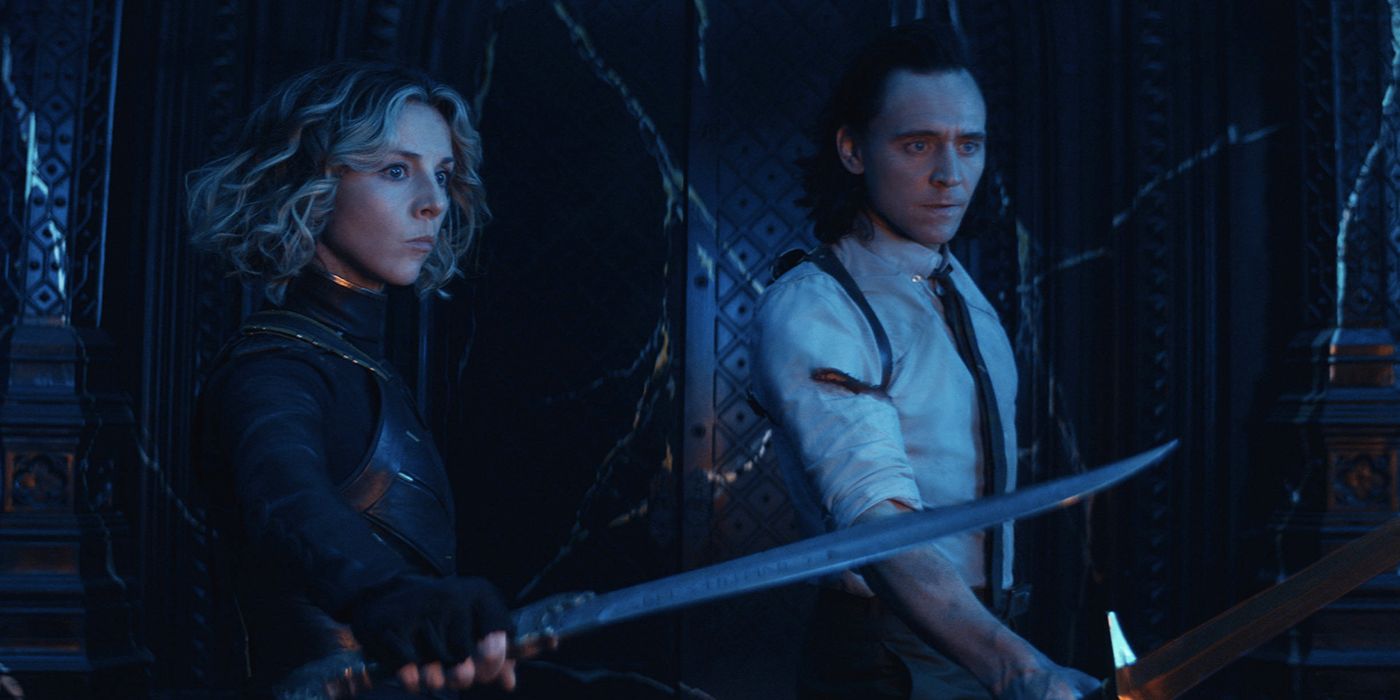 Season 2?: Considering that season two was confirmed almost immediately, I think it's safe to say that it's in the works. And I can't wait to see how the story continues. 
For more Marvel reviews, check out these articles: