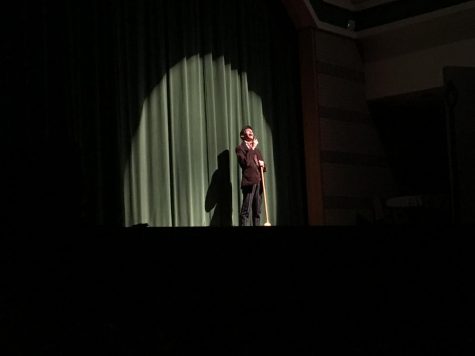 Behind the scenes look at Mary Poppins
March 20, 2019
Mary Poppins hit the stage this weekend from Feb. 21 to Feb. 24. This production was especially unique...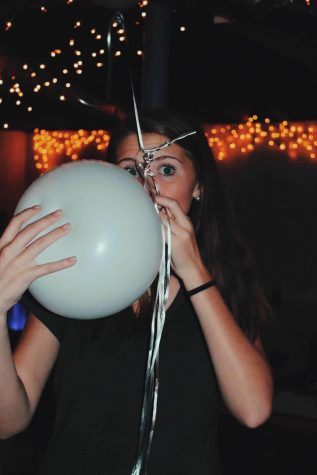 How to throw an Instagram-worthy Oscar party
March 6, 2019
It's that time of year again: awards season! And, that means time for parties. In four easy steps, this...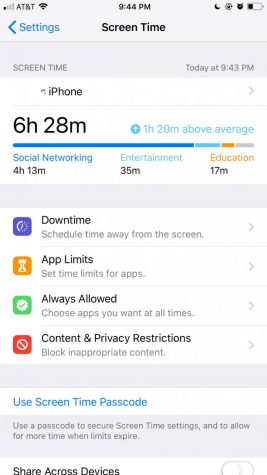 Are iPhone users taking advantage of the new feature "Screentime" to improve their phone usage?
February 28, 2019
Multi-billion dollar phone company, Apple, sent out an alert informing its consumers about the new app...

February 27, 2019
Golf is an art in many peoples' opinions. There are different types of clubs that are used for different...

February 1, 2019
Baseball season is on its way which means time to get back in the swing of things. Tryouts have passed,...
Taking a look into the swim season so far
December 14, 2018
The students on the swim team are working to have a successful season while having fun. Junior Emma Dolson...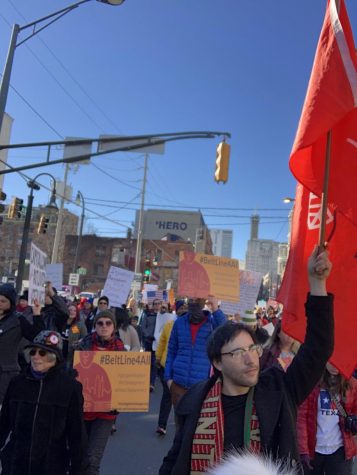 The shutdown is over, but what is next?
March 25, 2019
President Donald Trump called for a government shutdown on Dec. 22 in order to give Congress time to...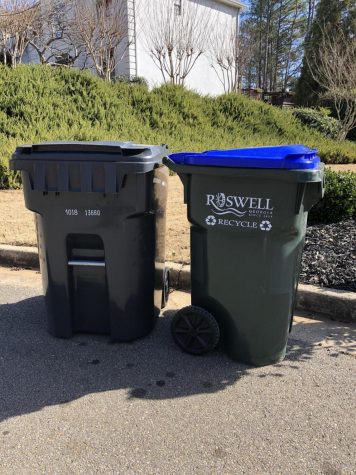 Is Roswell's new $285,000 investment "wasteful"?
February 15, 2019
New, large, black trash cans were administered to all Roswell residents this past month. The weeklong...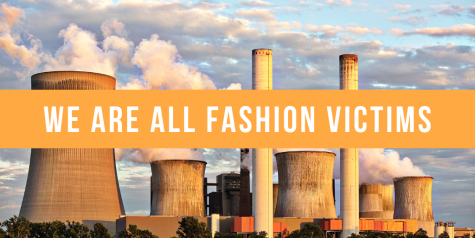 What's wrong with fast fashion?
December 20, 2018
Cheap clothing may seem attractive to the buyer on a budget, but the "invisible price tag" attached...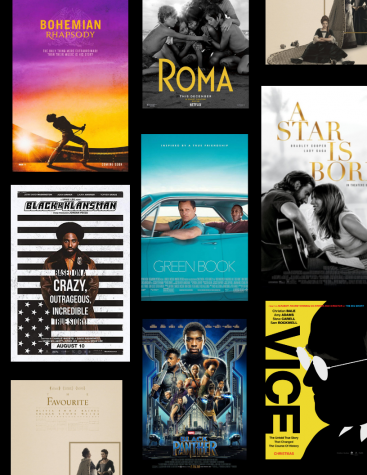 Which Oscar nominee should have won best picture?
March 12, 2019
The 2019 Oscars was one of a kind. Without a host this year stars from all aspects of Hollywood gathered...
Letter to the Editor: Are the new RHS cameras an invasion of privacy?
March 5, 2019
To the Editor: Re "Cameras improve school safety still haunt students" (opinion, Dec. 7): On...
March 5, 2019
Bath and Body Works and Yankee Candle are two of the most popular candle stores. Many people wonder which...
@theroswellsting on Instagram
@theroswellsting on Twitter
March 7, 2019
Making candles can be surprisingly easy if you have the right materials. Those materials include a pot,...
Kennedy Walls, Co-editor of Sports Page
March 6, 2019
 1. Tallulah Gorge Located in Tallulah Falls, it's a 100 feet gorge that's almost two miles...
Fernando Castillo, Staff Writer
February 20, 2019
Imagine if you lived in the year 2200 somewhere in space. Faster-than-light technology has been invented,...
Six dream symbols and what they might mean
February 13, 2019
Being Chased- most people have nightmares of feeling chased, either by an unknown force or a recognizable...
The new "Trials" game is "Rising" to greater heights
January 28, 2019
"Trials Rising" is an upcoming 2.5D racing game currently in development by RedLynx and Ubisoft Kiev...
Study tips for staying on track
January 15, 2019
It can be hard to know how to study based on every subject. Teachers usually point study tips out during...