A look at Mrs. Hartigan's legacy as Student Council sponsor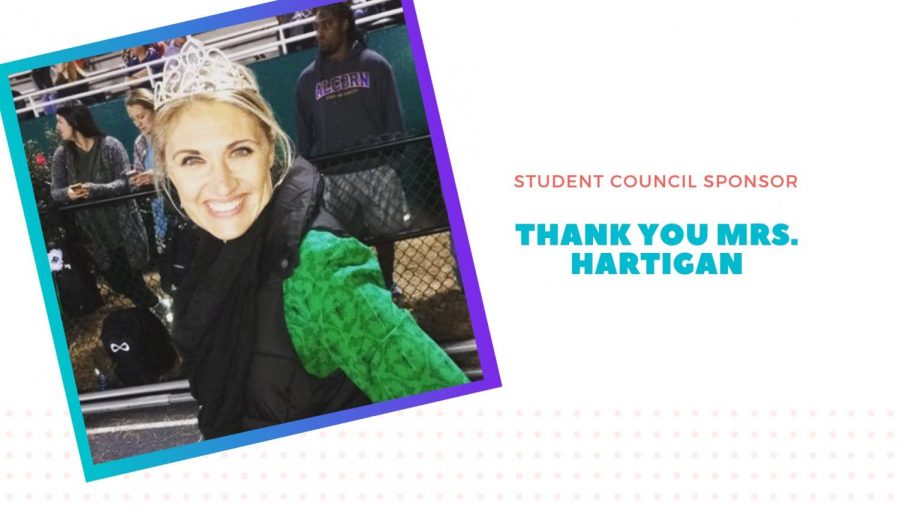 After years of dedication, dozens of dances and pep rallies, Mrs. Hartigan will no longer sponsor the Roswell Student Council. While Student Council is a student run extra curricular, a teacher sponsor is required in order to fund and organize the club, and for the past 6 years Mrs. Hartigan has taken on the role as the administrative leader. Mrs. Hartigans role in student involvement throughout the school is praised and admired by many students as well as teachers who recognize her extreme dedication to making Roswell High School a better place for everyone.
   When asked about her role as Student Council sponsor she explains that it's an "opportunity to be involved with so many of the school's events, being a part of the building on tradition and culture and getting to know all of the people in the building," as well as her appreciation for the students who go to great lengths to make Roswell High School the special place that it is.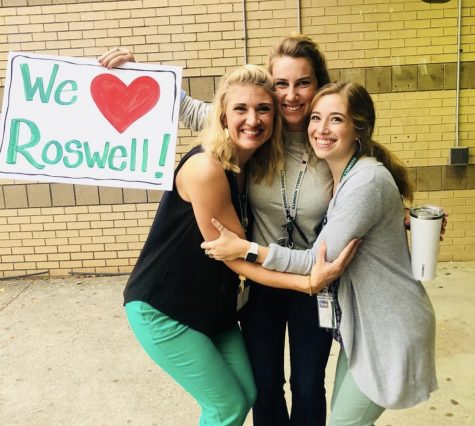 While the end product of Student Council's events are always stunning, being the sponsor for such a large and well established extra curricular comes with its own set of challenges. Inclusivity is one of Mrs. Hartigan's greatest concerns between "balancing all of the activities while trying to make sure we are giving back to the school… I just want everyone to feel included and a part of the culture!", and while challenging, it is one of the things that makes Mrs. Hartigan's leadership qualities so unique and praised. Along with the long hours, hard work and the responsibility of being a sponsor, Mrs. Hartigan finds that "the most rewarding is 100% seeing kids leading and enjoying themselves at events" organized by Student Council and one of the reasons she has loved being the sponsor for so long.
   Student Council will forever be a special, exciting and inviting place for all students thanks to Mrs. Hartigan's amazing leadership. Mrs. Hartigan hopes for next year's sponsor to bring along with them "fresh ideas, more work with administration on student issues and some new student events." Thank you, Mrs. Hartigan, for your hard work and dedication to making Roswell High School an amazing place to learn and grow.