Older celebrities have to stop dating younger women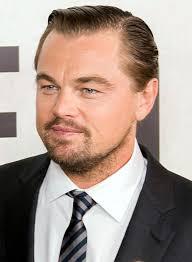 Celebrities have odd habits, but one that's incredibly startling has been their dating ones. Particularly, the habit of older men in Hollywood having relationships with much-younger women is concerning.
It was revealed last month that famous comedian Pete Davidson and model Kaia Gerber have been dating. This wouldn't be big news, other than the fact that Davidson is 26 and Gerber is 8 years his junior, age 18.
While 18 is considered the legal age for adulthood, this behavior is concerning on Davidson's part. The power dynamic between a newly 18 year old and a 26 year old man is severe.
But Davidson isn't the only one. Beloved actor Leonardo Dicaprio has a disturbing pattern of relationships. It's been noted that his only public relationships have been with women 25 or younger, even as he grows older. His current girlfriend is 22 years old, while Dicaprio is 45. 
The problem with these actions is that it normalized behavior between much older men and younger women.
We can see this with Drake, who feels that it's ok to be texting Millie Bobby Brown, who is currently 15.  There is no place for these powerful men to be contacting these young women. They are vulnerable and it's sickening to see these actions take place and be normalized.
It's especially important for young women in high school to be aware of these situations and know that predatory men exist.