Crying is an effective stress reliever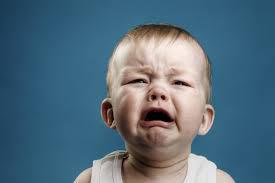 It was a Thursday afternoon and I was feeling super overwhelmed with work and tests, causing me to breakdown in front of my Government teacher. My government teacher calmed me down by reassuring me that all of my hard work would pay off. She finished her motivational speech with a statement that left me thinking.
"Jakai, it's great to cry…. It's a natural stress reliever you know that right?" stated my teacher.
Later on that day, I went home and I began to recall the events that I cried about and how I felt after letting it out. Although I felt like Mrs. Masters was just trying to calm me down, she was right. Crying really does feel like a fresh start. It gives me time to process everything that is bothering me, and helps me let go of all the difficulties and problems causing my heart to feel hostile.
I tend to hold in my feelings until I can't handle it anymore then I begin to crack. I don't like facing my problems sometimes, and my parents have instilled the principles of strength in me and sometimes it's difficult to really be vulnerable without thinking its "weak". Although, meeting with my teacher taught me that it's okay to let out your feelings, because it reminds you that you're human.