Best New Netflix Shows/Movies
Netflix is a place to escape for a little bit. Some time to worry about nothing but your favorite characters and shows. Sometimes, the usual shows get old and something fresh is needed. No need to worry because a ton of new Netflix shows have just released and some are coming up.
1. Thunder Force

(April 9th)
More of an action comedy, this movie is guaranteed to get some laughs. Melissa McCarthy and Octavia Spencer team up in this movie as childhood best friends who reunite to fight crime. One friend creates a formula that gives normal people superpowers while the other receives the formula. They both have powers now and the rest will be shown in the movie.
2. Shadow and Bone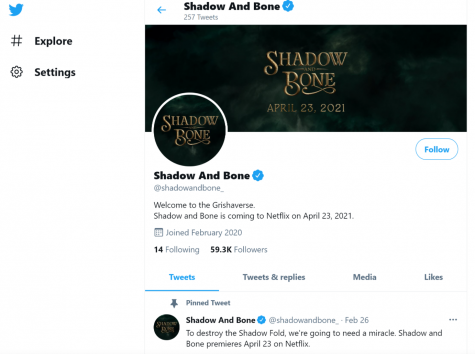 (April 21st)
A girl unveils a magical power that will unite the world. Forces come against her to stop her from releasing it. The TV show will be based on the book Shadow and Bone and Six Crows. This fantasy adventure will be a top on my list to watch in the future.