Coffee Chronicles 3: Starbucks Iced Apple Crisp Macchiato Review 
When the first chill is in the air and the leaves are a bright shade of orange, everyone craves a fall drink from Starbucks.  
The all-new Iced Apple Crisp Macchiato was added to the Starbucks menu this fall. This drink is pleasing both visually and to your tastebuds.
According to the Starbucks website, the drink includes "layers of apple and brown sugar meld like the filling of a gooey apple pie in harmony with espresso, milk, ice and a caramelized-spiced apple drizzle—a nostalgic autumn pick-me-up."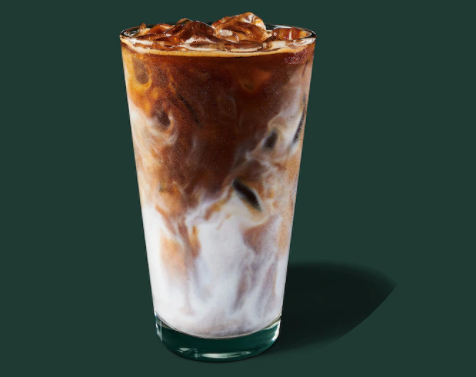 I ordered a grande of this drink, which contains 2% milk, three pumps of Apple Brown Sugar Syrup, tea, spiced apple drizzle topping, two shots of espresso, and sweetener. 
The drink instantly reminded me of a fall day apple picking or eating apple pie on Thanksgiving Day. The drink blends apple and cinnamon flavors while balancing the flavors to create a perfect fall essence.  
Although I don't recommend making this drink an everyday morning coffee choice for all of fall, I find the burst of fall flavors exciting and a highly needed addition to the Starbucks menu. If you are someone who associates fall, not only with pumpkin spice, then try this drink out. 
I loved the unique flavors of the drink and would definitely get it again but only in times that I am craving a drink that is cozy and flavorful.  
If your ready to get into the autumn spirit I recommend trying this delicious new drink.