Harmony House: Dayglow Album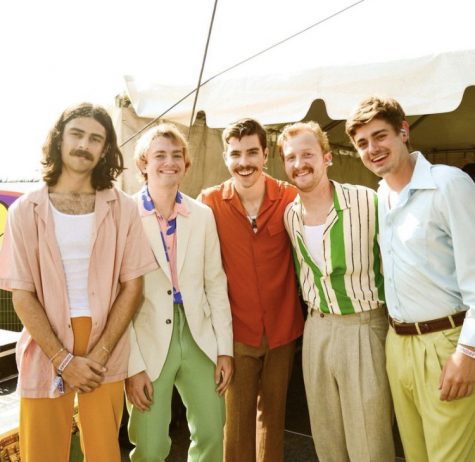 On May 21, 2021, Dayglow (aka Sloan Struble) released a stellar album called "Harmony House." Consisting of 11 songs, the album is filled with a variety of up-beat songs as well as slower songs such as December, to get people in a cozy winter feeling. The songs average under four minutes long, which is just the perfect length for these types of songs. After school, I immediately play Dayglow on the car radio to brighten my mood from a long day.
The band consists of 5 members: Sloan Struble (lead singer), Norrie Swofford (keyboard), Brady Knippa (drums), Peyton Harrington (bassist), and Colin Crawford (guitarist). These artists play instruments ranging from keyboard to bass, creating a pop style of music that makes these songs interesting to listen to. Together, they have created Harmony House and a well-known album in 2019 called "Fuzzybrain." 
In the album Harmony House, the popular track is the song "Close to You," which is very upbeat and easy to dance to. This song begins with an interesting variety of keyboard combinations eventually leading to Struble's unique, easy-flowing voice. In the album Fuzzybrain, the popular track is very well known amongst teenagers growing up today. It's called "Can I Call You Tonight?", a little more slow but still catchy.  
I got the chance to see Dayglow live two weeks ago. It was a general admission concert at Center Stage Theater in Downtown Atlanta. I went with a few friends and had such a great experience. Caroline Kardian (12) said, "Dayglow has been one of my favorite bands for such a long time. This concert was one of the best I've ever been to and was so worth it!"  
With the concert and the amazing tracks created by Dayglow, I give the new album "Harmony House" an 8 out of 10. Most of the songs are upbeat, but there are a few that I just haven't enjoyed as much. This band is still growing in popularity, and I cannot wait to see how far they go in the musical world!