Red Notice New Movie on Netflix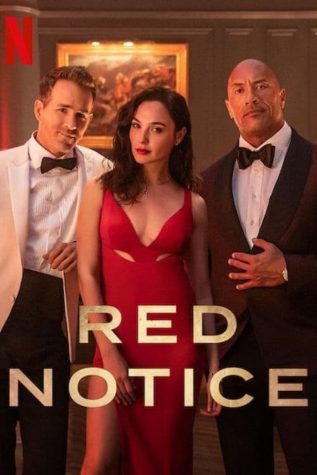 When FBI agent John Hartley is forced to partner with art thief Nolan Booth to capture the world's greatest art thief called "The Bishop." A trip around the world, with a prison, dance, and a jungle is an unforgettable trip for this trio. This movie is coming in at the top 10 list of the most expensive movie on Netflix. The $200 million blockbuster Red Notice is the new Netflix movie starring Dwayne the Rock Johnson, Ryan Renolds, and Gal Gadot and is the most watched movie the weekend it came out. Ranking number first in over 90 countries and having the best opening weekend ever. An action, heist, comedy type movie that gives you Mission Impossible mixed with Oceans 8.  
 Even though the movie received poor reviews from critics, it could still be Netflix's most popular film ever. I mean, they did put The Rock, Ryan Renolds, and Gal Gadot all in the same movie. There's also a line reference that is sticking with me right now and if you get to it you will understand. Nolan Booth, who is played by Ryan Renolds, says, "It doesn't matter what you do, only matters what they've done." That's a strong line and a good quote to live by. Mixed with comedy jokes and some references that aren't technically child appropriate, it's rated PG-13. So, it's still family friendly, but you should just have an adult with you if you're 12 years or younger.