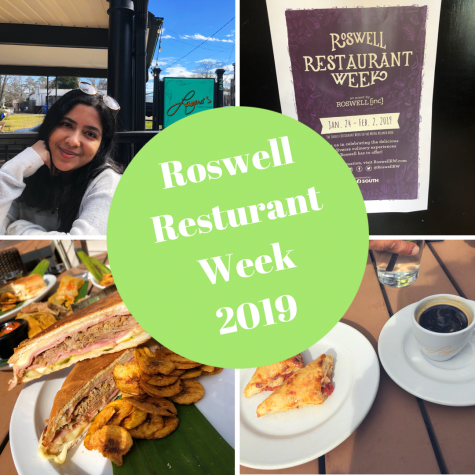 Roswell Restaurant Week promotes the soul of Roswell
February 15, 2019
Roswell Restaurant Week is back again, and this year includes more than 45 restaurants in the metro-Atlanta...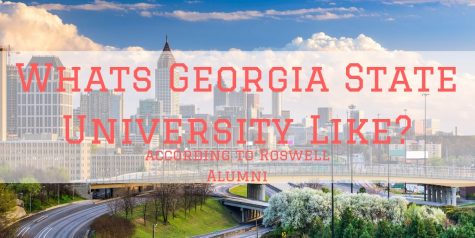 Alums Take on College Life at Georgia State
January 23, 2019
"Literally no one cares what you do - you just get to be in charge of yourself for the first time in your life," says Sydney Knowles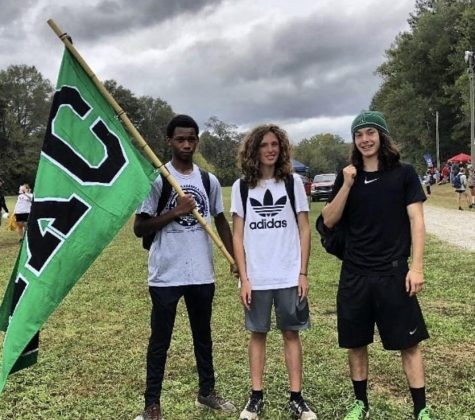 Running Into the New Track Season with Tai Crisco
January 23, 2019
       It's been a long day at school and all you can think about is hopping into bed and taking...

February 1, 2019
Baseball season is on its way which means time to get back in the swing of things. Tryouts have passed,...
Taking a look into the swim season so far
December 14, 2018
The students on the swim team are working to have a successful season while having fun. Junior Emma Dolson...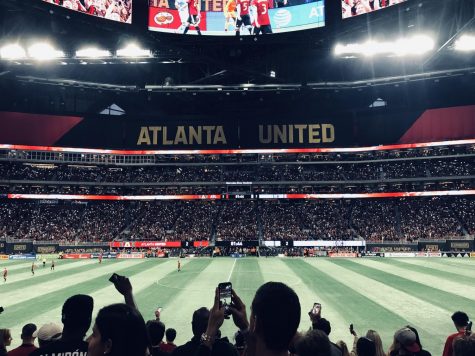 Unification of RHS students through Atlanta United
December 14, 2018
Atlanta United is a MLS soccer team that was formed in 2017. While walking to the Mercedes Benz, stadium...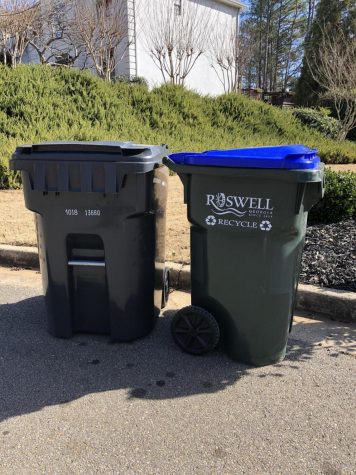 Is Roswell's new $285,000 investment "wasteful"?
February 15, 2019
New, large, black trash cans were administered to all Roswell residents this past month. The week long...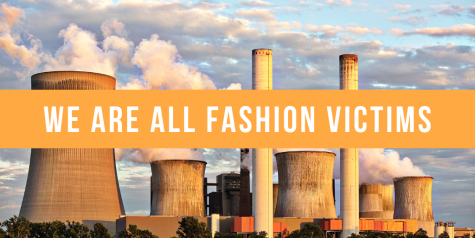 What's wrong with fast fashion?
December 20, 2018
Cheap clothing may seem attractive to the buyer on a budget, but the "invisible price tag" attached...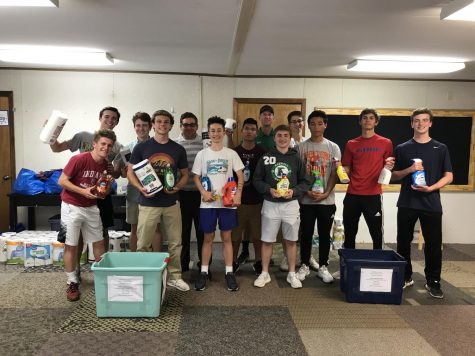 Roswell soccer team helps families in need
December 18, 2018
The soccer team this holiday season collected cleaning supplies at each home game. This generously helped...
Why do we give celebrities a pass for abuse?
February 1, 2019
R. Kelly, Famous R & B singer, has come under intense scrutiny due to an investigation detailing...
FCA requiring members to sign a form that discriminates against LGBTQ+ members
January 11, 2019
The text explains that the club believes "God instituted marriage between one man and one woman as the foundation of the family and the basic structure of human society. For this reason, we believe that marriage is exclusively the union of one man and one woman."
Humanities are important for life
December 20, 2018
In today's STEM-driven world (science, technology, engineering and mathematics), it's not unusual...
@theroswellsting on Instagram
@theroswellsting on Twitter
February 13, 2019
Being Chased- most people have nightmares of feeling chased, either by an unknown force or a recognizable...
Fernando Castillo, Staff Writer
January 28, 2019
"Trials Rising" is an upcoming 2.5D racing game currently in development by RedLynx and Ubisoft Kiev...
Kennedy Walls, Co-editor of Sports Page
January 15, 2019
It can be hard to know how to study based on every subject. Teachers usually point study tips out during...
Word pronunciation: an everlasting debate
December 18, 2018
New Super Mario Bros. U has a Nintendo Switch port coming next year
December 15, 2018
"New Super Mario Bros. U" is a 2D side-scrolling platform video game that is part of the "New Super...
The ongoing breakfast rivalry: pancakes v. waffles
December 14, 2018
Pancakes are better than Waffles. Or are they? Waffles are the ongoing rival of pancakes and can be seen...