Running Into the New Track Season with Tai Crisco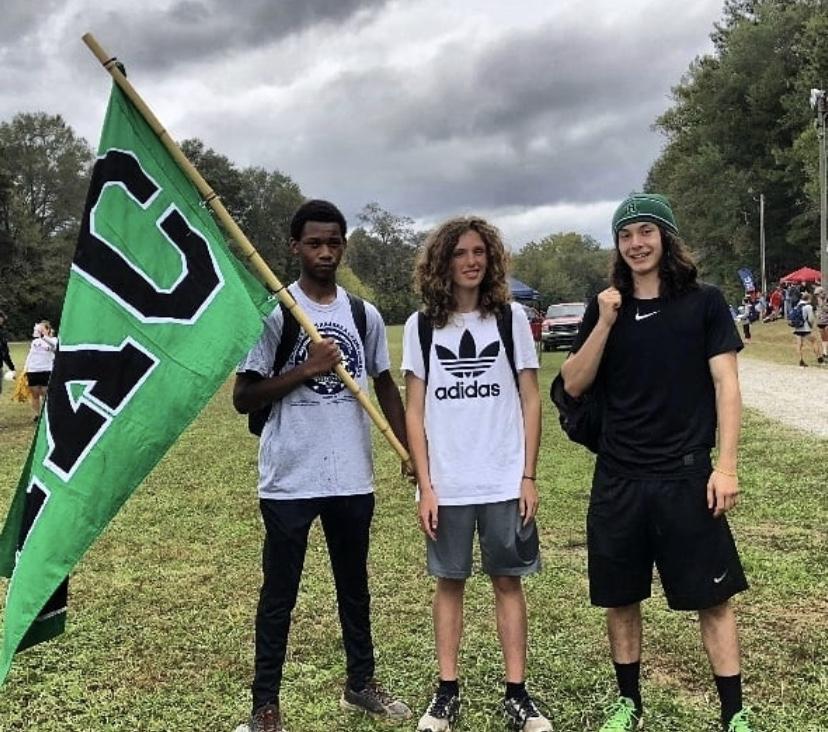 It's been a long day at school and all you can think about is hopping into bed and taking a power nap. Afterwards you watch some television while you work on your homework. This is how an ordinary student might spend their time after school, but sophomore Tai Crisco isn't any ordinary student. As a long-standing member of the track team since November of 2016, Tai has gained traction recently for his passion for track.
      "The practices are really hard, but they're fun. It's especially fun to see yourself improve over the year," Tai says, "The people are really great too. You know, you build a camaraderie with the team and make friends on the team. Even through the worst practices, you can joke with them and have a good time."  Tai's good friends from track are the same people who always encouraged and helped Tai since his first day on the team. Since then, he's spun their words into actions.
        "I met a lot of people last year who were really dedicated to track. Through their commitment, I think I realized the type of commitment I could lend to track," Tai says, "That commitment turned into determination to go out to track meets even when I feel like I don't need to, or put in hard practices when I'm not feeling up to it. Sometimes I try to go to sleeping earlier knowing I have to be well-rested for track. What they [previous teammates] did, I wanted to try and do too."  Tai advocates that one of the best things about track is the supportive team around him.
          "The coaches are great too; they're always really encouraging and when you have a bad race they'll say 'it's okay, you'll do better next time,'" says Tai. With the rallying of his teammates and coaches, Tai feels like he can take on any challenge track presents him "I was always really scared to do hurdles because of the idea of trying to go over hurdles: running while stepping over these really high objects and going against these other people? You're trying to keep up with them in front of a crowd of a bunch of people and you feel like you're gonna completely wipe out!" Tai says, "I was completely dreading it the night before [the first time hurdling]. I feel like getting into the starting blocks and facing that fear of wiping out, knowing that I probably would, was a big achievement for me."
         Tai hopes to continue his streak of achievements in the next season. "I don't really know how far I'm gonna go, making it to state on a 4-by-4 relay would be great. I guess just knowing that even though I don't get into state, I still gave it everything I could," he says. To describe the track team in a sentence, Tai says, "If you have the passion for track, it doesn't matter how much natural talent you have, it matters how much work you put into it."