New StuCo sponsors, Kirk and Butler, on their vision for this year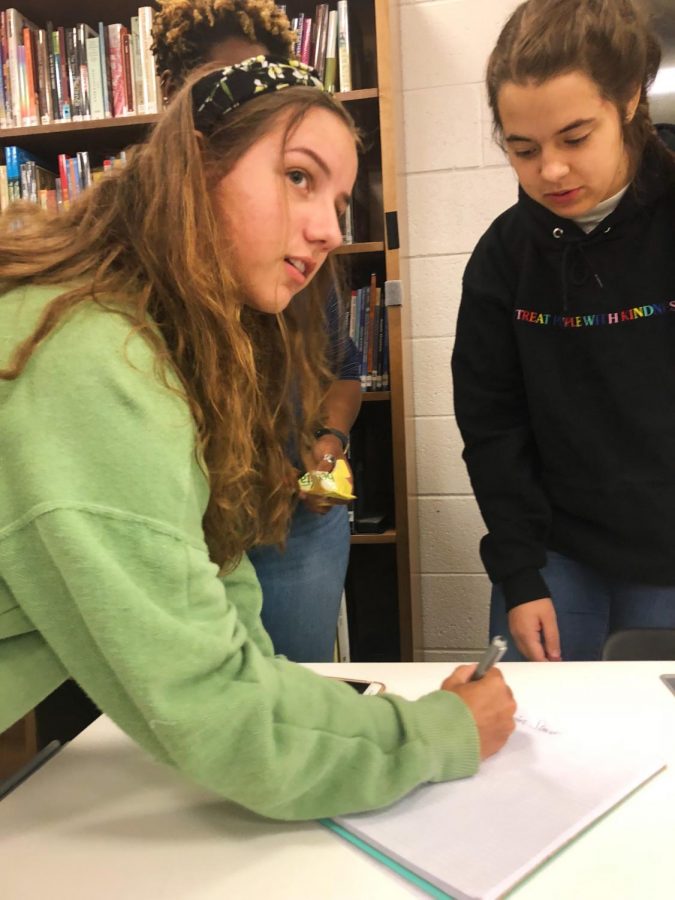 Student Council recently got new sponsors this year for the first time in six years. Naomi Kirk and Lauren Butler have stepped up with ease as the new student council administrators. They started off the year with a successful teacher's breakfast over the summer as well as an entertaining pep rally, which received much praise from both students and staff. 
The club has played a vital role within the school for many years now. From rallying the students to demonstrate school spirit through hallway decorations to helping in service projects throughout the community, the student council has worked to make a difference within the school. "Student Council is a leadership organization, a group of students from 9th-12th grade, who are representatives for their class," said Butler. 
Kirk encourages students to join student council, because of values and skills the club can teach them. She hopes that "students take those skills and values dedicated to service and keep with them in the future. She quotes Shirley Chisholm and said "service is the rent you pay for room on this earth."
When the opportunity to sponsor student council arose, both Kirk and Butler saw it as a way to have "a wider range of student involvement in being connected with the kids and the community." They both work with a specific group of students and wished to work with student council because it encompasses a larger body. Kirk was also motivated:
"
to increase the involvement of the student body and make sure it was inclusive of all students who represent Roswell"
— Ms. Kirk
When asked about what they are most proud of so far, Butler responded with "our ability to work together… it's the teamwork and collaboration that I'm proud of". 
Both Kirk and Butler hope to continue Ginny Hartigan's legacy of "Get Excited" in the new student council. They believe that if they can maintain that spirit they will be able to uphold Hartigan's hard work and dedication to the school. "Lauren and I always say that we'll never be able to match up to Hartigan's school spirit, but we are trying our best to maintain that Get Excited motto," says Kirk.
Talking about the future of student council, Butler adds that she hopes to work closely with Student Services in order to promote Recharge Roswell and to bring more awareness to mental health. Kirk mentioned that they want to bring more ideas to the table that are tangible and relevant to Roswell. In addition to Recharge Roswell, they have created new student ambassadors through student council in order to make new students feel welcome.
Kirk and Butler mentioned the exciting homecoming week student council has prepared for the school. The homecoming week includes spirit days, hallway decorations, a tailgate before the football game, and the red-carpet themed dance. They can't wait for the students to see all the hard work student council has done. Get excited Hornets!