An American Girl Doll Homecoming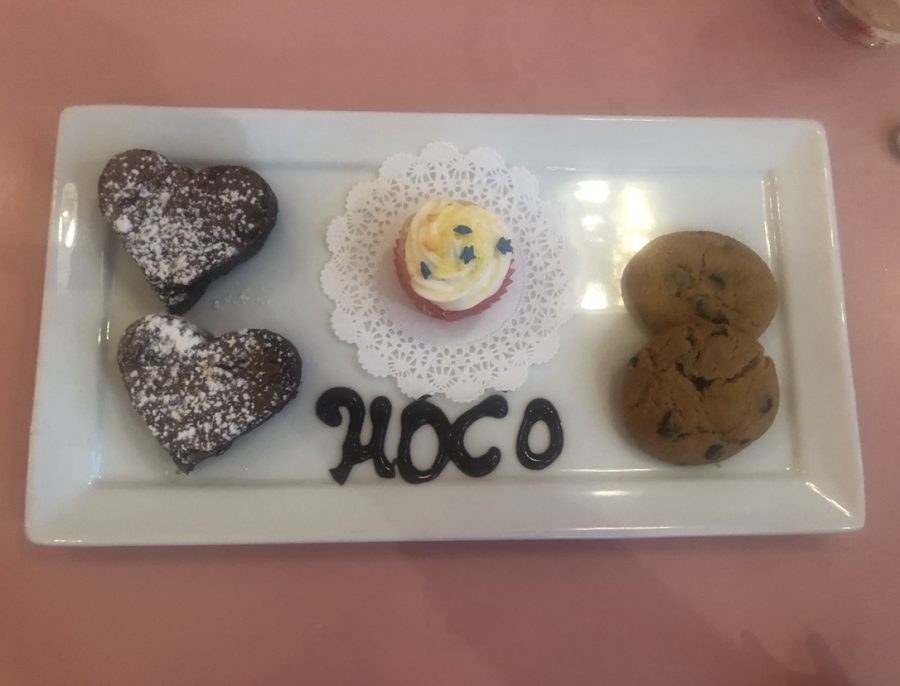 Recently, I went to the American Girl Doll Bistro to have dinner with some friends before homecoming, and they did not disappoint. The restaurant waitresses were very friendly and happy to have customers that were older than eight.My friend Bridget could not make it, so they offered to get us a doll to sit with us that looked just like Bridget. My friends and I thought this was really funny, so we took a million selfies with mini Bridget.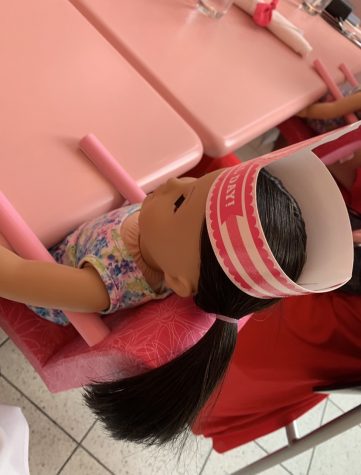 For my appetizer I had mozzarella sticks, which were  pretty good. For my main course I had the chicken tenders with fries. The chicken reminded me of my childhood. It kind of tasted like plastic, but in a good way. I was not a fan of the mac and cheese, but I think that is just because I did not eat it when it was hot. Altogether, the meal was 16.50, which is a pretty good price for both courses. While everyone was ordering dessert,  I mentioned to the waitresses that it was my friend's birthday, so they brought her out a cupcake and sang happy birthday to her. They also brought little birthday crowns for everyone to wear, including mini Bridget. For dessert my friend and I split the Delicious Desserts Sampler, which included cookies, cupcakes, and brownies. The waitresses even wrote "hoco" in chocolate sauce across the plate, which made my year. The dessert was actually really good. I do not have any complaints. People gave us a lot of weird looks in the restaurant, but I did not let them get to me. The food was nothing too special, but I had a lot of fun. Overall, this whole experience was iconic and nostalgic trip back to my  childhood.