New COVID-19 variants create more vaccines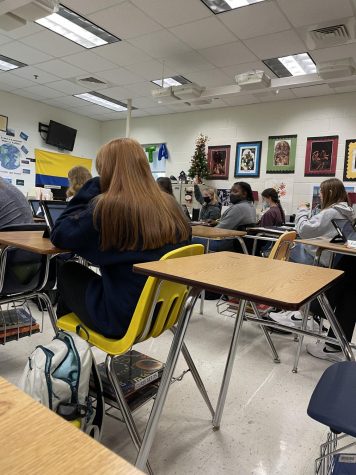 Coronavirus vaccines have been the stir up for political, economic, and moral controversy over the course of the past year. With political campaigns running on the beliefs of the vaccine and other citizen groups fighting for or against mask mandates, COVID-19 has been anything but simple. On top of the two-step vaccine process for those who have had the vaccine since its distribution in 2020, the booster shot is recommended in order to ensure the effective abilities of the vaccine.   
On Thursday Oct. 21, 2021, the CDC released a statement saying, "For the nearly 15 million people who got the Johnson & Johnson COVID-19 vaccine, booster shots are also recommended for those who are 18 and older and who were vaccinated two or more months ago." The booster shots are said to be preventative to all variants of COVID-19. Moderna also released a statement that a new booster shot was in the making to combat the new variant of COVID-19, Omicron.  The COVID-19 variants are most commonly affecting younger generations meaning the importance of the boosters are becoming increasingly significant because of face-to-face education in high school and colleges. 
The booster shot is available to those who have received the Pfizer or Moderna COVID-19 vaccine if they have had their original shot six months ago or more. It is recommended for those 65 years or older, those 18+ with live in long term care settings, 18+ who have underlying medical conditions, and 18+ who work or live-in high-risk settings. While it is not required to receive the booster if you already received your initial vaccine, it is incredibly recommended to prevent from variants of the virus and protect those in communities who may be more at risk to the virus. 
Roswell math teacher Mrs. Ravisanger was given the booster shot and discussed her experience with the side effects "At first I was fine, then about eight hours later I started to feel sick like the flu. It got bad – I was dizzy, nauseous, had a fever, and felt like I had covid more than it felt like I was trying to prevent it. The second day was bad too. I had to miss school the next day, I felt too weak. I felt slight side effects from the second shot, but nothing compared to the booster. It was not good I'm glad I'm as fully vaccinated as I possibly can be, but it was a rough two days."  
The Omicron variant is a new variant of COVID-19 that has originated in South Africa. Since the discovery of the variant the United States has closed its borders to South Africa and surrounding countries to it that have reported high cases of the Omicron variant. Countries in Europe and even Asia have reported cases of the variant attacking the youth primarily. This is incredibly dangerous for youth that get it spreading it to those who are older and more vulnerable in places like school or the workplace. Countries like Austria have also since closed their borders because of the rise in variant cases in surrounding countries.