RHS Paw's Club: Upcoming Projects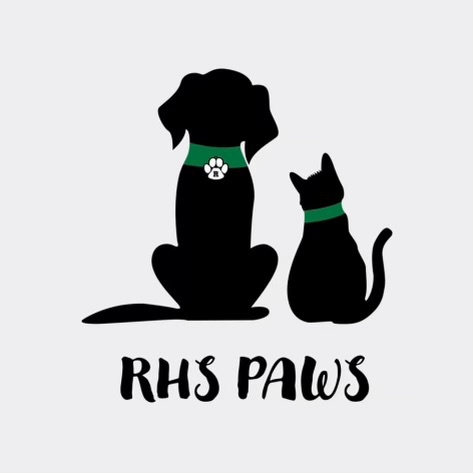 Have you ever thought about adopting a pet from a shelter? So many stranded animals get put into shelters, and often these shelters need help to succeed. And sometimes, these animals don't get nearly enough love.  
RHS Paws is a brand-new club at Roswell, and its goal is to provide a better quality of life and send love to these animals. Members of the club create dog treats, blankets, and much more for animals in shelters. To get a better insight into the club, I spoke with the president, Savannah Young (10). She answered my questions regarding the club and what was coming up next.  
What's Paws' goal? 
 "Our main goal is to raise money for animals in need. We're sponsoring Mutt Madness this year and hope to work with them soon." 
What projects are PAWS currently working on: 
 "We had the idea to screen Paw Patrol: The Movie at Mountain Park Elementary School in May of this year. It would let students stay after school for about another two hours to watch the movie in the auditorium." 
"We thought it was fitting because Paw Patrol is a movie about saving people, and, as we're essentially an animal rescue club, we're trying to rescue animals. I think the kids will really like it, and the parents will too since they have more time to work and run errands." 
 "The club is lucky to have connections to Roswell's Alive at 5, so we're hoping to promote ourselves and Mutt Madness at the event in the future." 
 "I'm pushing hard to do an animal-theme food drive. Not all food, though. We're thinking cat litter, litter boxes, dog and cat food, blankets, bowls, and other items animal shelters and organizations could use. 
 How are you promoting Paws: 
 "Roswell Paws actually has its own Instagram, which you can find @rhs.paws, and we're currently in the middle of making a twitter account. They're run by our PR team. Our next big goals are to make posters, an official website, and promote ourselves on the announcements." 
 What have you done so far: 
 "Our first few sessions revolved around making dog treats using peanut butter as the base ingredient. We sell them to teachers at the school for $3 a bag." 
 "They turned out better than expected, considering that it's an online recipe. They sold even better, too. I think we've had close to a dozen, maybe more, teachers buy treats." 
 Club Officers: 
"In our last session, we voted for club officers. I took club president, while Ella Bitterman was voted in as vice president. The Sting's own Emerson Keith is the secretary, while Kate Holloway, another Sting member, and you, Drew, took charge of PR. It's like our own little team building."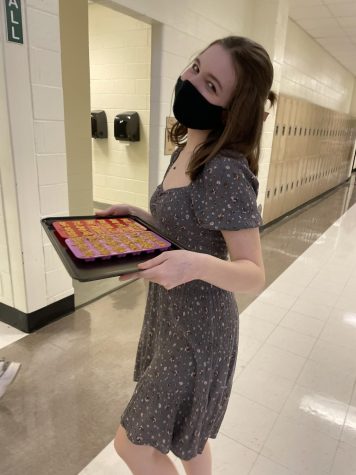 Although RHS Paws is still a very new club, the members quickly act towards making a difference in the pet world. For updates, follow them here on Instagram.