Mr. Martin Departing the Hornet's Nest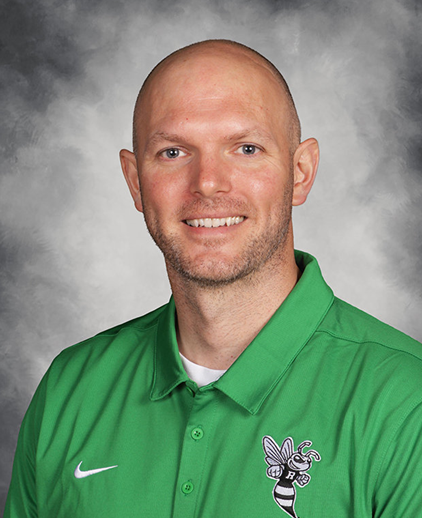 Josh Martin has been Roswell's assistant principal since 2019. After nine long years in the building, Mr. Martin is now departing Roswell. However, he will continue his career in Cherokee county following the 2021-2022 school year, transitioning to a middle school environment. As Mr. Martin's final days at Roswell conclude, I asked him some final questions.  
D.M: If you don't mind sharing, what is your main reason for departing Roswell? 
Mr. Martin: The main reason for departing RHS is that my children attend school in Cherokee County, and they have a different school calendar. My wife and I are expecting a baby in the next few weeks so being able to spend time with our kids is really important.   
 D.M: What are you looking forward to in Cherokee? 
 Mr. Martin: I will be working in a middle school and know how important those years are for a young person's education and development. I hope to help students prepare for high school and support them in any way I can during what can be a hard three years for many young people.  
 D.M: What are you going to miss the most about Roswell? 
 Mr. Martin: Gosh, I will miss so many things. My favorite thing is simply going into classrooms and seeing all the awesome things our kids are doing. Watching teachers teach and students learn is the favorite part of my job.  
 D.M: What are your plans for the future? 
 Mr. Martin: Only time will tell. I don't like to think too far ahead, just be where my feet are and focus on doing my job the best I can and being a good dad.  
 D.M: Is there anything else you'd like to share with RHS students? 
 Mr. Martin: It was an honor to be Hornet for the past nine years, and thank you to all the students, staff, and families that made my time at RHS so amazing.  
 Roswell wishes Mr. Martin the best of luck throughout his career and will miss his presence around the building.