Ye Named "Anti-Semite of the Year" by Jewish Hate Organization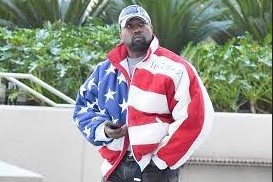 On December 12, Kayne West also known as Ye, was named "Anti-Semite of the Year" by stopantisemitism.org, an organization that monitors Jewish hate.  
   This followed a problematic year for Ye who has made many divisive and hate-filled comments in the press. 
   Students care about Ye's words because he once was a role model and many people looked up to him.  Freshman Nate Bernstein says, "I can see why people are defending him simply because of the person that he is and the music that he makes, but the comments themselves shouldn't be defended."  
    Since Ye has a strong fan-base he has an influence on a lot of teenagers and young adults. Making previous comments on race, politics and minority groups, Ye has had his experience with cancel culture in the past.  
    Ye said other hateful statements when he was a guest on the podcast Drink Champs. On October 11, Adidas became the most recent corporation to cut connections with Ye. He stated that he "can literally say anti-Semitic … and Adidas would not drop him from their deal."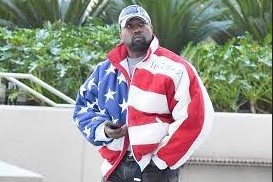 The German sportswear company stated it "does not allow antisemitism and any other kind of hate speech" in a statement emailed to Newsweek. Adidas official statement said they fired Ye because: "they go against the company's ideals of mutual respect, diversity, and inclusion." 
   Freshman Nate Bernstein says, "I don't think he should be excused for it because, you know, it's very rude and mean. Many Jews, including myself, have taken offense to it."  
   On December 1, Ye met with former President Donald Trump and white supremacist Nick Fuentes a week ago, but when he praised Adolf Hitler and Nazis in an interview with Alex Jones, he drew more criticism for his extreme antisemitism.  
   "I like Hitler," fully masked Ye told Jones. Minutes later the rapper said, "I love Jewish people, but I also love Nazis." 
    Freshman Mary Katherine Tucker says, "I think that it was insane for someone these days to say that when we've grown up learning the history about antisemitism and just because Ye is famous it doesn't excuse his words." 
   Ye tweeted an image of a swastika inside a Star of David, prompting Twitter CEO Elon Musk to announce late on December 1 that West will be removed from the social media platform. According to Mr. Musk, the message broke the social media platform's policy against instigating violence.  
   Just before Mr. West's account was made unavailable, the tweet was removed. A message reading "Account suspended" immediately appeared in place of his page.