RHS Softball Season Finishes Strong
Lou Ray, Staff Writer
January 19, 2023
As the fall semester came to an end, so did many of our sports, including softball. Our Roswell Hornets softball team finished with a record of 9-16 overall, and a record of 3-9 during region play.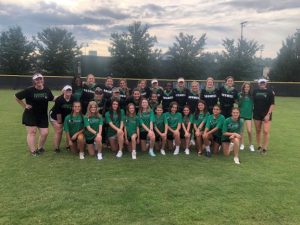 The first game of the season the Hornets suffered an away loss at North Cobb, losing 12-0. Though, they soon won their second game against Dunwoody, winning 6-0. Their first region home game was against John's Creek and resulted in a Roswell win, 7.
As the season came to an end, preparations for the off-season begin, as well as plans for improving the team for their Fall 2023 season. The Hornets also took time to reflect on some highlights of the season.  
"There are a couple things we'll be improving, especially offense… we'll be working on hitting this off-season," states Coach Kayleigh Briant, who also plans on coaching in the Fall season. 
Junior Kelsey Wiggins, the team's MVP for the 2022 season, also spoke about not only returning for the 2023 season, but also plans for improvement during the off-season and next year: she claims that the team will be working on "committing to the little things" in the game.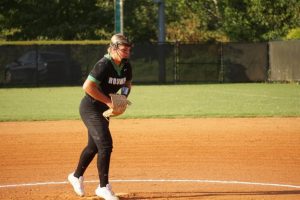 When asked to recount memorable moments for the 2022-2023 season, Briant stated "I think one of my favorite moments from the season was one of our first games [of the season] against Centennial."  
This had been a game where the team had been down eight points but made a comeback in the latter half of the game, ending with a winning score of 12-8.  
Another special moment for the team, according to Wiggins, was their last game, and the back and forth nature of the score during the game.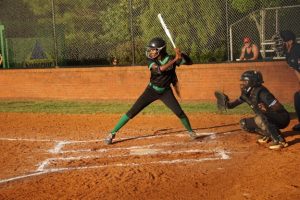 Though two seniors Luann Bogdan and Taylor White, are leaving, according to Briant, they are excited to receive incoming freshman this upcoming year to "fill key positions".  
The team ended their season on a high note, winning against Riverwood here at the nest, finishing with a score of 7-6.