RHS Wrestling Pushes On Through Winter
Lou Ray, Staff Writer
January 24, 2023
The Roswell Varsity Wrestling squad, led by coach Adam Lenning, began their season on Nov. 19, at the Buford Invitational in Burford, Georgia. They ended the invitational with ten total points throughout the day and finished in 19th place out of 19 teams.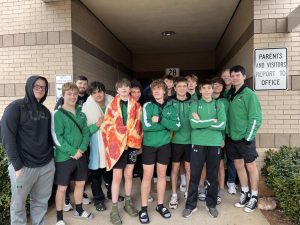 Three days later, on Nov. 22 they faced both West and North Forsyth High School, as well as Sequoyah High School. By days end, they had suffered brutal losses to all three schools, totaling 34 points after all three matches were finished.  
On Nov. 30, they faced South Gwinnett, and suffered their fourth overall loss for the season, finishing with a total of 15 points, while South Gwinnett finished with 63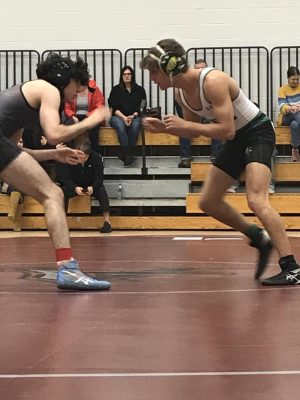 On Dec. 16, the squad earned their first overall win again Wesleyan, totaling 34 points to Wesleyan's 16 points. Wesleyan's stands with a losing record after this matchup, with an overall three wins and eight losses. 
Even as students went home for the winter holidays, the squad was still hard at work, improving their skills in preparation for the second half of their season. According to Morgan Brown,   a junior at Roswell,  the squad had "practices all winter… except for like, four days".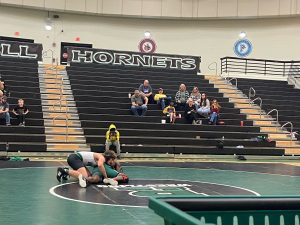 Four days into the new year, the squad faced off against Kennesaw Mountain high School, at home. More recently, the Hornets faced off against Johns Creek, and lost by a score of 58-18, at Johns Creek High School.
We encourage all students to attend the upcoming match against Milton High School at Milton, on Jan. 24. The match starts at 6:00 PM.