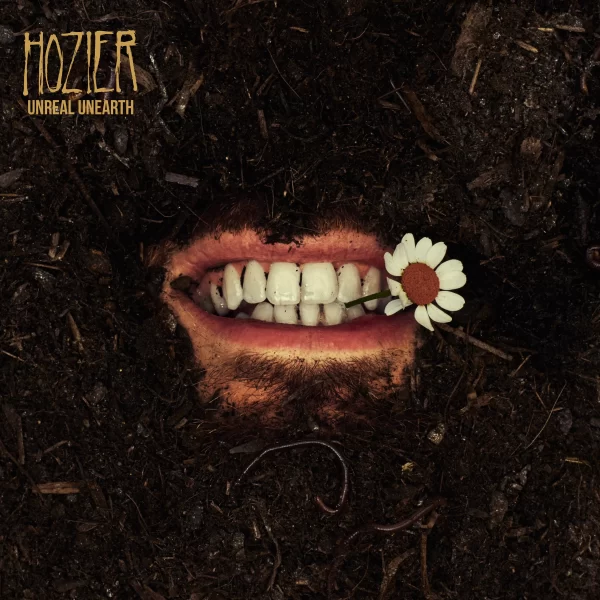 Andrew Hozier-Byrne is an Irish alternative/indie singer who rose to fame with the release of his self-titled album "Hozier" in 2014, skyrocketing up the charts with the hit "Take Me to Church." On Aug. 18 of this year, he released alternative album "Unreal Unearth." The album is Hozier's third studio album, and it consists of 16 songs and has a playing time of 1 hour and two minutes. The most popular tracks on the album are "De Selby (Part 2)," "Francesca," "Eat Your Young," "All Things End," and "Unknown / Nth," via Apple Music. This album has a variety of delightful melodies, like R&B to straight-out pop and rock tracks. 
Hozier has always been the type of singer/songwriter to express vibrant emotions in all his works. His mainstream claim-to-fame song is "Take Me to Church", a breakout hit that soared up the Billboard Hot 100, a song that highlights and empathizes with victims of Christian homophobia. 
For this album, Hozier cites Dante's "Inferno" as an inspiration. Inferno is a poem about the poet's descent through the Nine Circles into Hell, landing in the center where Satan resides. He eventually goes on to Purgatory with Virgil, then arrives in Heaven. Not a song plays without a lyrical allusion to either heaven, angels, or God. He also brings up multiple mythological figures, blending Icarus and Atlas together in the song "I, Carrion (Icarian)." These allusions give a deeper meaning to the songs than just the beautiful emotions his rich vocals portray. They leave you with an afterthought about the song, an almost philosophical "What if?" type of question regarding the true meaning of the song. 
Now on to my personal favorites – if I had to choose only three songs from this album full of many wonderful, story-telling songs, I would choose "Damage Gets Done," "Who We Are," and "To Someone From A Warm Climate (Uiscefhuaraithe)." 
Story continues below advertisement
"Damage Gets Done" (featuring Brandi Carlile) is a song that captures pure optimism, joy, and wonder in one hearty duet. Lyrics like "But I know being reckless and young / Is not how the damage gets done," encapsulate the feeling of just blatantly living life to its fullest while you're young. The duo's vocals blend in a way that uplifts the listener, stimulating feelings of joy and freedom. 
"Who We Are" is a song that emits a melancholier feeling, piano being the most distinguishable instrument. This song consists of very passionate and full vocals that resonate with the listener, leaving a deep impression on their ears and minds. This song, like many others, alludes to the Bible, saying "Or, Christ, hold me like a knife," when referencing how he still holds resentment towards or an old lover or someone he used to hold dear. 
Lastly, "To Someone From A Warm Climate (Uiscefhuaraithe)." Uiscefhuaraithe is a Gaelic word that means "Freezing" that specifically emphasizes the feeling of coldness that only water can bring. This song is a subtle love song that talks about finding a new lover that reminds you of your old one. He addresses this song to someone in a warm climate because this specific thing, the bed being warmed by a new lover, is not something emphasized by others, but it's so important and specific to him. 
Overall, I would give the "Unreal Unearth" album a ten out of ten. This album captures many different feelings, ranging from heartache to pure rejoice in such beautiful ways that anyone can find a piece of themselves in his song. I strongly recommend giving this album a listen, as it is something very soothing and comforting to jam out or cry to, depending on the song.