Are we truly wheelchair accessible?
Shaba Ostovarravary, Staff writer
October 3, 2019
Wheelchair accessibility seems to be an overlooked issue in a majority of areas. According to the Americans with Disabilities Act (ADA) it is illegal to discriminate against individuals with disabilities anywhere in public. "I can tell you that in terms of ADA compliance, Roswell High School in the past 20 years has gone through great lengths to make sure that all classrooms including portable classrooms are ADA compliant," stated assistant principal Mr. Zarzanna. This includes schools, workplaces, and all private and public areas. I recently had surgery that requires me to move with a knee scooter–which makes life much more of a hassle. Getting through the school has been noticeably more difficult, although the school is fairly accommodating. 
Entering school is easy enough. The entrance is wheelchair accessible through a ramp, but the handicap button to automatically open the doors did not work when it was tested.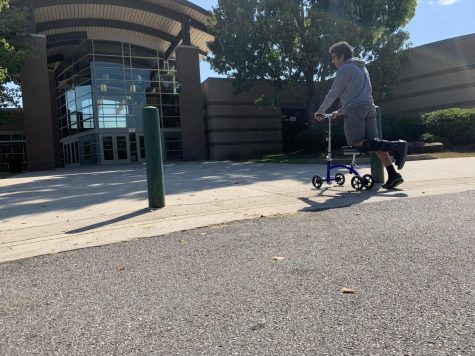 Getting through the school is fairly simple due to the fact that it is mostly on one level. Although the halls may be crowded between class changes, getting through the halls when it is empty is smooth and simple. 
To get to the lower floor, there is an elevator located right next to the stairs and cafeteria entrance. Going on this elevator can be one of the most terrifying experiences of someone's life. As soon as anyone steps in, there is a smell that makes it obvious that something has gone wrong. Finding the button under the gas station-esque fluorescent lighting could be challenging, and the actual experience of going up or down is not a smooth one.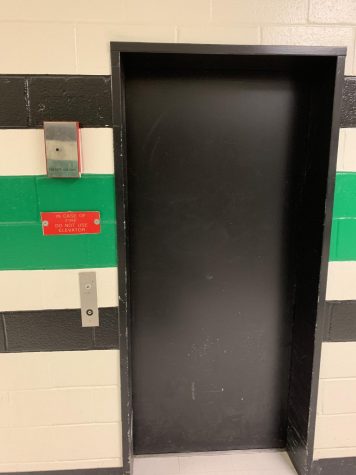 There is one place that is impossible for someone with a disability to get into. Portable 1 has no ramp going up to it, which makes it extremely difficult to enter if someone has to go inside for class. Although there is a ramp in the next portable, getting to Portable 1 through this ramp is very challenging due to the fact that someone  would have to go up the ramp, go through a classroom that is filled with desks, open two doors, go into Portable 1, and possibly move any possible desks out of the way that are blocking their way in Portable 1. It should be noted, however, that there have been no students that have had a class in Portable 1 that needed a ramp to enter the class.