Measles maneuvers across metro Atlanta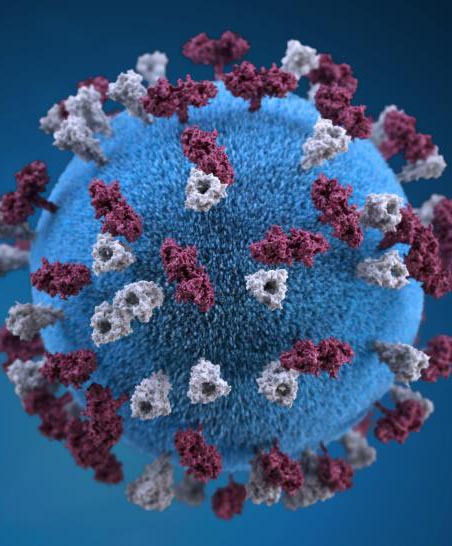 Even though measles was declared "extinct" in the United States in 2000, Georgia has been facing a relatively high number of diagnosed cases this year. In fact, 2019 has had the highest number of reported cases since 1992 (CDC). These miniature outbreaks occur periodically, peaking in January, April and November. According to the AJC, eighteen people have been diagnosed this year alone. This dramatic rise, compared to Georgia Department of Public Health's reported number of zero cases last year, causes reason for alarm. 
One middle school student in Cobb County, who went to Mabry Middle School and was not known to be a carrier of the virus, caused the school board to take action. They advised if a student is unvaccinated, "he/she should not return back to school until November 25" (CBS Atlanta). 
St. Peter Chanel Catholic Church in Roswell reported that, this past weekend, a person infected with measles showed up to mass. In response, they called in help from the Fulton County Board of Health to answer any questions or concerns and to also administer free measles vaccines at the church on Sunday. 
Out of all eighteen cases, seventeen cases came from people without the measles vaccine.
Measles is an extremely contagious virus that resides in the nose and throat mucus. Symptoms may begin to show seven to fourteen days after exposure, including common indications such as a high fever, cough, runny nose, watery eyes and a telltale rash. It can lead down the road if not treated to more permanent complications, such as pneumonia, deafness, brain swelling and death, among other things. It is spread through the air when an infected person coughs and sneezes. The virus can continue to contaminate the air for up to two hours where the person coughed or sneezed (CDC). 
If you are not immune to the virus and are in close proximity to an infected person, there is a 90% chance you will get the measles (CDC).
The measles vaccination works and is incredibly important to maintain the safety and well-being of America. It helps preserve "herd immunity", which is the concept that if people who can get vaccinated do, then they also in return protect those who are not able to get the vaccine. This group of those not able to receive vaccinations includes infants and young children, those with immune-suppressing diseases like HIV or cancer and people with vaccine allergies. 
Senior Saima Firoj firmly states the importance of obtaining the measles vaccine: "Vaccinations are a way to ensure not just the health of you, but also the health of society. Not getting the measles vaccination puts everyone at risk."