Excedrin Migraine being out of stock and coronavirus shortages give migraine sufferers a serious headache
For chronic migraine sufferers, Excedrin Migraine and Excedrin Extra Strength is necessary to mitigate the severity of migraine headaches. The blend of acetaminophen, caffeine, and aspirin is often recommended by doctors, neurologists, and migraine sufferers alike for its fast-acting and effective formula. As of January 2020, however, Excedrin announced that they were "experiencing a temporary supply issue" with both the Excedrin Migraine and Excedrin Extra Strength supplies, causing it to be out of stock in stores and online. 
The pull followed evidence that there were "irregularities at the plants" that produce both products. For individuals still with stocks of Excedrin Migraine and Excedrin Extra Strength, the company did not recommend discarding the products, as they are "not dangerous". 
"When Excedrin was first out of stock, I was really worried, but, now that we're doing online school, I get a lot more sleep and a lot less migraines so it's not as big a deal," said senior Jill Pfalzgraf.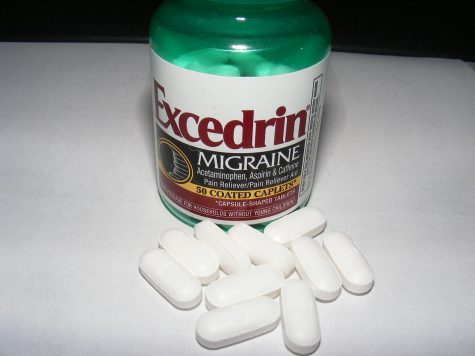 Excedrin Tension Headache, as well as some comparable store brand products for migraine relief, are still on the market. While migraine sufferers do have these products still available, some are still mourning the loss of the most effective medication available to end a migraine. 
Even worse, supplies of these products have run short following coronavirus fears. Many bulk-buyers are purchasing stocks of Tylenol and other pain/fever relief products invaluable to those who have headaches or migraines. Although headaches are a commonly-reported symptom of the coronavirus, irrational hoarding of headache medicine has made it now nearly impossible for migraine and headache sufferers to find relief. While stores are now enforcing new regulations on how much of a single product a person can buy, the damage has already been done and empty shelves line the medicine aisle. 
Excedrin is promising to "get these products back on shelf as quickly as possible," yet, for the time being, migraine sufferers may have to make do with sub-par medicine. Excedrin has also not released a date for when the products will be sold once again.