Big businesses shouldn't get priority over small ones
Cheesecake Factory recently announced that their business will not be paying rent in April due to a lack of business from the pandemic. Last year, Cheesecake Factory's net income was 127.92 million dollars. Here's why this is such an infuriating headline to see during the pandemic.
This pandemic has hit businesses hard. Unemployment has risen, and the service industry is in a crisis. But arguably, small businesses have been hit the hardest. Seeing large corporations and companies receiving bailouts and rent forgiveness, while small businesses are begging for a rent freeze is disheartening.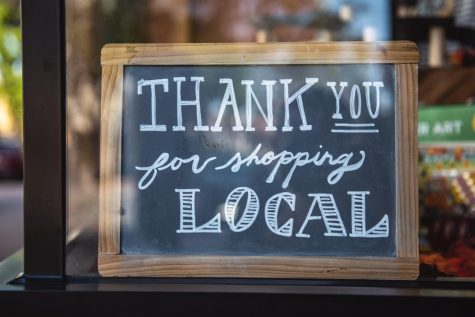 When a business is local and small, they have to make tough decisions, like laying off employees or shutting down for good. No one was expecting this pandemic to hit as quickly and as devastating as it did. The economy has tanked and unemployment has risen at alarming rates. Small businesses don't have millions of dollars to back up their company, nor do they have the leverage of a large corporation to ask for a break from their landlords. Many have turned to asking for help from the public through crowdfunding, as a way to avoid letting go of employees or closing down permanently. 
Local business is the core of what makes towns unique. Roswell is a perfect example of this. Our historic Roswell area on Canton street is filled with local restaurants and shops. Many have started crowdfunding campaigns or modifying their restaurants for take-out and curbside pickup in efforts to stay open for the public, bending over backwards to keep their businesses alive. Small businesses deserve help and support, or we risk losing a culture of local business within our towns.