Why You Should Be Involved In Your Community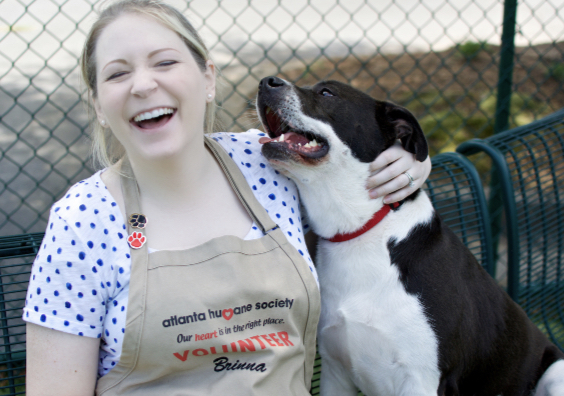 With the world in a time of despair as we adjust to the "new normal", we sometimes forget how much local businesses and organizations are struggling.  
And as someone who has always had an affinity for volunteering, I know firsthand how important it is to be involved in your community. 
Organizations like the Roswell Library and the Atlanta Humane Society rely on their volunteers to do daily activities and chores in order to keep everything running smoothly. 
Recently, I had the opportunity to speak with Ms. Heather Staniszewinski, the volunteer services manager for Fulton County libraries.  
She told The Sting that, at the moment, the libraries aren't allowing any volunteers or members of the community into the library.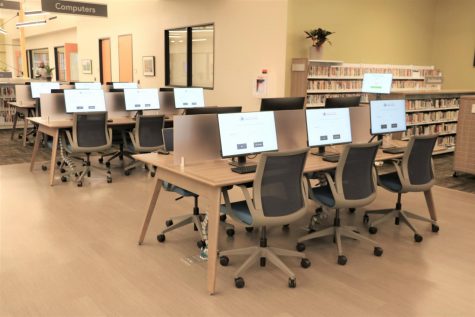 "None of our volunteers can come in at any time right now and haven't been allowed in since March 13th," she said, "The only way they can come in is if they're voting in the election." 
And, as much as Staniszewinksi would love to have the volunteers back in the building, she's not sure when that'll happen. 
"I would love to have a timeframe for when we could open up, but we're not sure when the best time is," she said. 
She recalls when the Roswell High School band spent a day at the library, a week before they shut down all branches.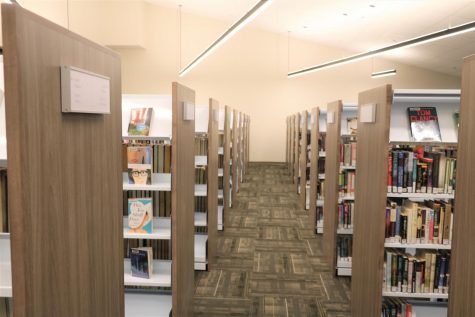 "Before COVID, the RHS band came over and spent the day shelving books and writing cards to the branches, friends groups, and staff liaisons," Staniszewinksi stated, "We're always excited have high school students come to the library and work with the staff. The student support is amazing and helps us out so much." 
Although no volunteers are allowed inside the building at the moment, Staniszewinski speaks for all staff at the RHS library when she says that they appreciate everything they do for the community. 
"We're grateful to all of our library volunteers and couldn't do what we do without them," She said, "Our volunteers, especially our retirees, are very dedicated and they really enjoy volunteering. It's like their family. They get to come in—let's say, every Tuesday, and go straight to their shelves and say hi to all the kids coming in after school… They really miss being here, and we miss them, too." 
Many of Fulton County's libraries are currently doing curbside pickup. However, it's run by the staff with no outside help from the community as of October 29th.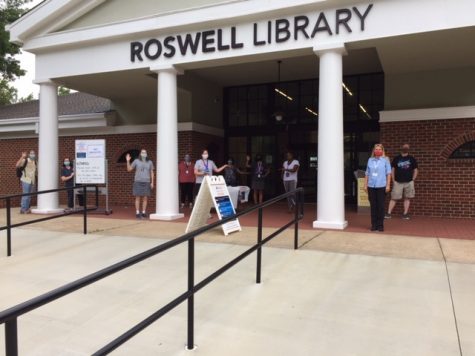 "We moved to doing curbside pickup on June 15th, so everyone's outside the building six days a week collecting and distributing books and issuing library cards," Staniszewinski stated, "There's not a whole lot of books being picked up, so the staff is able to keep up with shelving them and answering phone calls, which has previously been the volunteer's jobs." 
Though the staff is able to keep up with the tasks at hand, they miss the volunteers greatly. 
"We've been communicating and giving them updates on the election and census," She said, "We still do our monthly birthday messages, too. Over the pandemic, one of our volunteers turned eighty, so the staff, all in their masks, held up a poster saying, 'Happy Birthday, Margerie!' I sent it over to her and she was beyond happy." 
"Our volunteers mean everything to us," Staniszewinski said, "And we hope that we'll be able to see them again in the near future."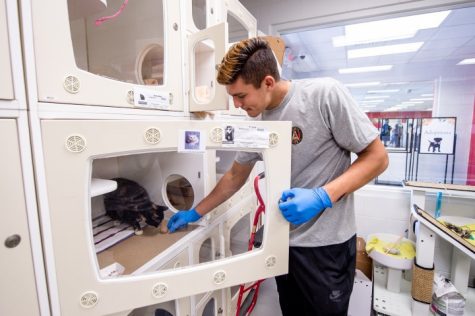 And, although Fulton County's libraries aren't allowing volunteers in the building anytime soon, The Atlanta Humane Society continues to allow volunteers to come in daily to care for the animals. 
The AHS relies on its volunteers, as a non-profit organization, to care for the dogs and cats at the shelter. Without them, the staff wouldn't be able to tend to all of the animals. 
Back in May of 2020, the shelter released a video about what they had done since the pandemic began back in March and what they would continue to do.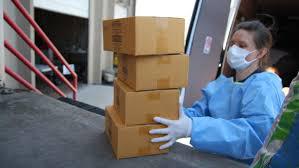 Thanks to their much-needed volunteers, they were able to get 334 animals into foster homes in less than two months. On top of that, 265 animals found their forever homes through virtual adoption.  
In the July newsletter, the president and CEO of AHS, Cal Morgan, said, "I have been so inspired by the resilience of our staff, volunteers, and foster caregivers as we strategically pivoted to meet the very real needs of our community." 
Volunteers will always been an important part of any community. Although we're in the middle of a pandemic, it's never too late to start contributing your time and care to those around you. 
Click these links Handson Atlanta and Atlanta Magazine  to find a list of volunteering opportunities (spending time with seniors, helping the environment, etc.).
We'd love to hear about your activity in your community, click here to answer a quick poll about your volunteering habits.