The Shoulder Bag Comeback
With the atrocity that is women's pants pockets being too small to hold even your cell phone, women have had to adapt and find ways to hold their everyday essentials. Whether this means cramming each item in between their fingers, leaving their things at home, or sticking these items in between the straps of their bras nobody can deny being a woman is sometimes (all the time) an inconvenience. I suppose purses have lessened this problem for us, but sometimes these bags are so big and bulky they either are too heavy to carry around, or they mess up an outfit. 
It is for these reasons I am beyond grateful for the revival of the popular 90s style that is, shoulder bags. Lately, I have been obsessed with shoulder bags. Their petite size makes them a convenient carrier for everyday activities, or because of their sleek style, a night out. Now don't be fooled by their small size, they are just big enough to hold your everyday essentials such as your cell phone, keys, wallet, chapstick, and of course earbuds.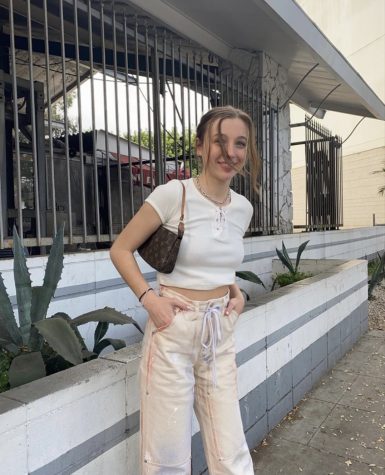 In addition to their convenience, they have the ability to spice up any outfit. There is a wide variety of ways to style them. You can pair them with a sweatshirt and sweatpants for a more casual look. For an amped-up casual outfit, you can wear a shoulder bag with a pair of funky wide-leg jeans and an oversized sweater. If you're getting ready for a night out you can wear a slip dress with a leather jacket and of course, a shoulder bag to complete the look. There is an endless array of possibilities that a shoulder bag has to offer an outfit.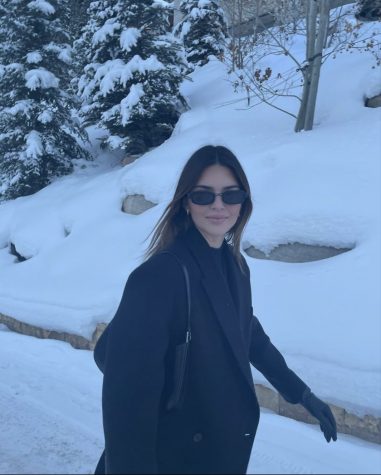 It's not just me who has eagerly hopped on this trend, countless celebrities have too. No other than supermodel Kendall Jenner has been seen using shoulder bags to complete her outfits. As well as Kendall, Emma Chamberlain is always trying out new fashion trends and posting her looks on Instagram and she seems to share my love for shoulder bags as well. Don't just take our word for it, give shoulder bags a try for yourself. Now of course you don't have to buy designer bags such as Louis Vuitton or Dior like these celebrities do to get the full effect. Go to your local thrift store. I almost always find a shoulder bag there I like because many people give them away assuming that trend was over in the 90s. Sadly for them, our generation has revived them and styled them better than ever before.