Reviewing Layton Greene's debut R&B EP, "Tell Ya Story"
Storytelling happens in more ways than just words printed on paper, such as in the melodies that drift across the room. Music is one of humankind's greatest inventions. It transcends further than being just a hobby or a job, but rather an accompanist to the heartbeat and a reason that gives life fulfillment. Lyrics flow like water, poetry dripping tales of love, defeat, family and other myriads of motifs.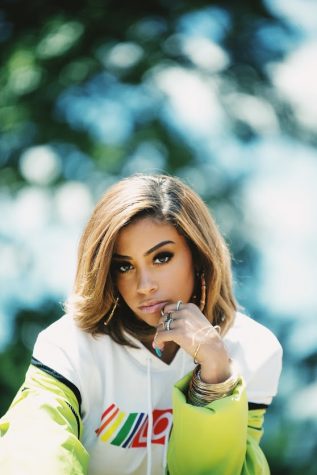 Upcoming R&B artist Layton Greene refuses to shy away from discussing these topics in her music. In her hometown of East St. Louis, Illinois, Greene knew of her musical talents from an early age and often pushed herself to advance her singing career as she participated in her school's chorus and auditioned unsuccessfully for the X-Factor and America's Got Talent. Then, in 2017, her first big break happened: a homemade cover of Kodack Black's "Roll in Peace" went viral. She took hold of this fame by recording "Roll in Peace Remix" an official SoundCloud version, with producer G-Styles. Their version skyrocketed with over 3.5 million plays in the first month and even earned a place in the Top 15 of Billboard's Hot R&B Songs chart. Layton Greene has established herself as a member of the music industry ever since. 
Greene's most recent release, "Tell Ya Story", is made up of a 24-minute EP containing seven songs. Because she desires to let the world "know who Layton Greene is," she decides to forgo collaborations with other artists. The singer is extremely transparent with her victories, defeats, and other happenings in her life that have influenced her music, such as her mother's drug addiction and mental health, toxic romantic relationships, the absence of her father, and her experience with homelessness. 
Overall, I enjoyed this EP; not only do the vocals sound angel-sent, but Greene does an incredible job with portraying her emotions to allow her audience to feel her triumphs and her struggles. Generally, the beats are relatively slow and relaxed. Greene reflects upon herself, her upbringing, and past flames. If there is one word that I could use to describe the extended play record, it would be "perseverance." 
I could not have imagined a better opening rather than "Blame on Me". Greene dives straight into the deep-end with this lyrical autobiography of her less than ideal childhood. She discusses her overcoming a broken family and teenage homelessness. Still, music remained as a light in her life: "I would sing to escape my reality/ Just tryna play the cards God dealt me." It was here, as she was working in Walmart, that her remix of "Roll in Peace" started to take off. 
Despite Greene's setbacks, she nonetheless stands up for herself. The last song on the track, "Open Wounds" ends the EP in an unapologetic fashion that radiates empowerment. An ex of hers cheated, yet begs for forgiveness. However, Layton Greene refuses to grant a second chance, although there is still a small part of her that wants to as she sings "You had a good hand, but failed your cards/ I think it's only fair we walk apart/ Before you leave me scarred." Greene perfectly describes how walking away from unhealthy romance is beyond difficult, but yet it is always for the best. She recognizes that it is time to put herself first. 
My personal favorite of the EP is undoubtedly "I Love You". I felt as if this song was nothing short of raw emotion. A gentle piano introduction gently leads into the subject that betrayal, especially of romantic love is vividly painful, to say the least. Yet, there is always a part that wants to turn the blame inward. Anger, confusion, and sadness overwhelm Greene's voice as she questions his feelings: "Under the impression you was real with me/ Was it all a lie? Was it just fantasy?". The song ends with echoes that create a sense of hollowness in my chest. The singer admits that the song is a love letter about their toxic relationship, which makes it all the more heart-wrenching. To watch Layton Greene's music video for "I Love You", click here. 
Nevertheless, she persisted. Layton Greene, despite a rough upbringing, finds her solitude in music and hopes to inspire others. She believes that her personal journey is just one of many, and hopes to relate to other people out there and encourage them to be more open about their problems. "We are all human. Sometimes we forget that," Greene states.  In my opinion, Greene communicates her message well. After listening to the EP for what seems like the tenth time, Greene's emotions still felt fresh in my heart, too and left me in contemplation about my own life. The 20-year old sensation has only just arrived at the R&B music scene, and based upon her musical gifts, she is here to stay.