The Effect of Notoriously Known Deaths on the Roswell Community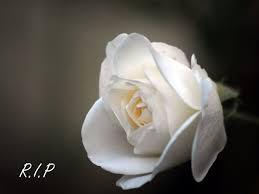 Grief hits people in a variety of ways and at different times. Grief can cause people to become lost, forever searching for something to fill the empty void their loved one has left behind. The death of a father or a mother can damage a child beyond reconstruction, as well as a parent who loses their child. Losing a close employee, teacher, best friend, etc. can all affect people just as abruptly as losing a family member. A person can become isolated in their grief, believing that no one understands the pain that they are going through,
However, the death of someone as famous as Kobe Bryant or Tupac Shakur can shake society as a whole. People look up admiringly to well-known people such as professional basketball players and famous rappers, and these types of individuals can give all manner of people some form of hope. Society can love a public figure just as strongly as one's mother. The way that the passing of a famous person affects the community of Roswell High School is an especially concerning matter. 
Below is a video that I've recorded and edited of Roswell students who have agreed to let me interview them on the matter at hand. It's interesting to see how the deaths of so many famous people can affect our students such as Juice Wrld, XXXTentacion, and Mac Miller. However, sometimes people don't look up to technical strangers because they may not feel a deep connection with said person, as shown by Kalib Byrd. He specifically preferred to speak about his grandfather's passing instead of choosing Koby Bryant because the loss affected him harder than the basketball player. Regardless of who the person is, death is not a light subject and there are a variety of different coping methods. This video will do a great job of showing people that they aren't alone in their emotions and that the people you wouldn't second guess to be affected the same as you actually are. Click here to access the video.