RHS Baseball Swinging into a New Season
Roswell Baseball is back for their 2023 season. They started off with a scrimmage against St. Francis on Feb 8. Unfortunately, they didn't pull off the win, but they have a whole season ahead of them.
The Hornets faced the Dacula Falcons on Feb. 13 at 6:00 pm at home.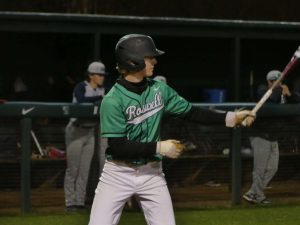 The starting lineup for the game was #1 Grant Cook (10), #4 Colby Cather (11), #10 Emmett Lovings (12), #21 Adam Mckelvey (11), #7 Bridger Douglas (12), #6 Colin Phillips (11), #17 Robbie Kosakoski (11), #19 Eli Macdonald (11), and #11 Billy Westerfield (12) with Mckelvey starting on the mound.
This was a great way to start off this season for the boys. They came out with a win of 6-1.
Coach Mccarthy expresses his feelings about this prosperous start and moving forward, "I think it means a lot to get started in a positive way. But baseball is a long season. There are so many ups and downs, it's a roller coaster. So, it's important that we start off strong, but we need to keep the momentum going and learn how to play as a team."
Mckelvey had a remarkable start going four straight innings with no hits. At the end of last season, McCarthy had said that Mckelvey was one of his star players and he is living up to that title. Senior Ryan Travis and junior Graham Pinniger came in to help close out the game.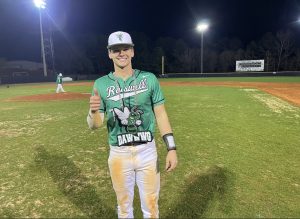 With having such a great start, Mckelvey said, "As far as my performance having a good defense and great hitters behind me makes it so much easier to pitch."
The Hornets offense was on their a-game for this matchup. Douglas went 3-3 with RBI's (runs batted in) and was also named the "dawwwg" of the game by his teammates and coaches. Cather added on with two more RBI's.
There were also a series of extra base hits. Extra base hits can count as a double, triple, and even a home run.  Westerfield, Macdonald, and Cather were all able to get some extra base hits to help their team get up on the board.
This win was very fortunate and a great way to get the team up on their feet for this season. Mckelvey expressed the importance and the need for hard work this season, 'It's easy to just show up, but it's a lot more difficult to come prepared physically and mentally every single day. That's what separates the good teams from the great teams."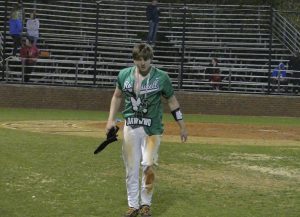 For the second game of the Hornet's opening week, they faced Chattahoochee High School again at home on Feb 16 at 5:30 pm.
This was another astonishing game for the hornets. They came out with another win of 4-1 knocking their undefeated record up by one, 2-0.
The starting lineup for this game was Cook, Cather, Lovings, McKelvey, Douglas, Phillips, Kosakoski, Macdonald, #25 Will Harrison (12), and #16 Alex Johnson (12) pitching.
Johnson also had a great game to start off his last year with Roswell baseball, only giving up one scoring run. Pinniger and Travis came in at the end to finish up once again.
Cather had another great night with three hits. There were no scoring runs for the Hornets until the bottom of the seventh inning. Phillips had a walk off grand slam to get his team the win. His teammates also named him the "dawwwg" of the game.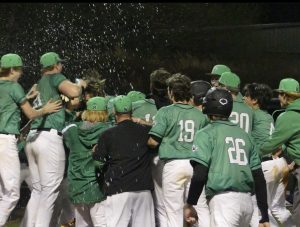 Going into his final season, Westerfield says, "We have some tough teams coming up like we did last year but not rolling over when we go down and giving up will be huge in helping us make our playoff run."
The boys have a packed schedule ahead of them, but they are determined to get the job done. The team's biggest goal is to make it to playoffs, but as McCarthy says, they are going to "take it one game at a time."